Introduction
Industry Analysisof freestanding bathtub market
SWOT Analysis of freestanding bathtub market
Major Developments of freestanding bathtub market
Conclusion
Introduction
Freestanding baths are more popular than ever before,  but freestanding bathtub come in a wide range of shapes and sizes, freestanding bathtubs can be freestanding or take up an entire wall. Freestanding baths are becoming more popular due to the fact that it frees up space in your bathroom allowing for freer movement when bathing. It also allows you to create a beach, spa, and leisure area in your own bathroom. Freestanding bathtubs can be freestanding or take up an entire wall with freestanding bathtubs you have more choice than ever before.
The situation of the freestanding bathtub market
In terms of type, the freestanding bathtub segment occupies the main bathtub market share, which facilitates easy access to the bathroom. In addition, the bathtub can be perfectly and beautifully designed according to the environment, thereby driving the demand for free-standing bathtubs. market.
From the material point of view, in 2019, the ceramic market segment dominated the bathtub market due to its durability. Customers don't like to buy bathtubs frequently; therefore, ceramic bathtubs help them increase their strength and durability, which drives the development of ceramic bathtubs.
From the perspective of end-users, the bathtub market is dominated by residential buildings, which are necessities of life in some developed areas and are mostly used by families with children. In addition, rapid urbanization has significantly affected the demand for bathtubs. Nevertheless, the commercial sector may grow at the highest compound annual growth rate during the forecast period.
According to the distribution channel, the offline market segment has the largest market share because consumers are more willing to analyze and evaluate products for quality inspection before purchasing. However, the online segment is expected to grow at the highest compound annual growth rate during the forecast period.
COVID-19 impact analysis
-The bathtub industry has not been severely affected by the pandemic.
-Due to the closure of major global distribution channels to prevent the spread of the coronavirus, the COVID-19 pandemic has had a significant impact on the offline part.
-Manufacturers are doing a market analysis of bathtubs and understanding strategies to recover from the status quo by reshaping sales channels and product innovation.
-After 2023, the bathtub industry is expected to stabilize, with stable channels and easy access to the market
The factors that drive the growth of the bathtub market 
One of the main factors driving the growth of the bathtub market includes its ability to provide bathers with physical and mental relaxation. In addition, there are many trends in the bathtub market.
One of them is its detoxification ability. For example, soaking the body in warm water can detoxify the body, and it can also make the liver, kidneys, colon, and lungs healthier.
In addition, the bathtub is very effective for the body inflammation of arthritis patients, because immersing the body in the water makes them feel the hydrostatic pressure and reduces the effect of gravity on the body, which helps to relieve the daily experience of joint pain and pressure.
However, the increase in the number of bathtub accidents has inhibited market growth. For example, in Japan, approximately 14,000 citizens died while taking a bath, which is three times the number of deaths from traffic accidents in the country.
Although the bathtub seems to be a comfortable and relaxing sanitary ware, the number of deaths caused by bathtub accidents such as drowning when bathers fall asleep is also increasing.
In addition, in the United States, 43,000 children are injured by bathtub slips every year. Mainly elderly people, cardiac arrest during bathing is very common.
All these accidents are the main reasons for the decline in the bathtub market usage and the demand for bathtubs. In addition, walk-in showers are replacing bathtubs because they are safe and quick to use, resulting in a decline in market demand for bathtubs.
Major players are adopting a variety of strategies, such as innovation and product launches in the market, in order to provide customers with satisfactory factories and comfortable products.
Key Market Segments
Recently, a new bathtub market opportunity has arrived, which will provide users with spa-like treatments. The temperature of these bathtubs can be managed by digital commands.
In addition, it can also effectively provide users with chromotherapy to relax the body and mind. Therefore, as these innovations attract customers, in the near future, the penetration rate of artificial intelligence smart bathtubs may rise, and the market demand for bathtubs may rise during the forecast period.
The bathtub market is segmented according to type, material, end-user, distribution channel, and region. According to the type, the global market is divided into freestanding bathtubs, alcove bathtubs, built-in bathtubs, and corner bathtubs. According to the material, it is divided into marble, acrylic, ceramic, and so on.
On the basis of end-users, the bathtub market is divided into residential and commercial. Through distribution channels, the market is divided into offline and online. From a regional perspective, the global bathtub industry has conducted research in North America, Europe, Asia Pacific, and LAMEA.
North America is made up of the United States, Canada, and Mexico. Britain, Germany, France, Italy, Spain, and other parts of Europe are all studying Europe. India, China, Japan, ASEAN, Australia, and the rest of the Asia-Pacific region are the countries analyzed in the Asia-Pacific region, while LAMEA includes Brazil, Argentina, Saudi Arabia, South Africa, and other regions of LAMEA.
Industry Analysis of freestanding bathtub market
 Industry profitability is low due to intense competition and a lack of barriers to entry, which freestanding bathtub manufacturers are trying to overcome by focusing on niche market segments.
Key Trends: Coloured freestanding bathtubs have become increasingly popular in the U.S., with various colors being used for freestanding baths as well as freestanding baths with integrated seats.  
An upswing in freestanding bathtub prices is observed.  
Greater demand for freestanding bathtubs that incorporate personal space, relaxation, and massage features can be witnessed, with freestanding baths that include a lighting system, as well as heating and air conditioning, is particularly popular among consumers.  
Freestanding bathtubs are one of the most popular choices for homeowners who want to enjoy a luxurious bathing experience at home. These freestanding baths have many benefits over their counterpart, such as tubs that need to be installed into your bathroom walls.
They offer excellent value for money as they require only minimal plumbing work to install them safely & securely onto your bathroom floor. With so much choice on freestanding bathtubs available today, choosing from hundreds of freestanding bathtub models can be an overwhelming and stressful task.
In addition, freestanding tubs also offer ease in the installation process. This factor in turn leads to a faster replacement cycle and subsequently higher growth rate for freestanding tubs.
Furthermore, freestanding tubs are designed to provide the comfort of a large freestanding bathtub without compromising on the luxury and convenience offered by freestanding bathtubs, thus making them an attractive choice not only for residential but also for commercial purposes.
The freestanding bathtub market is driven by both wholesale and retail players with more focus on retail sales as it has a higher penetration rate as compared to wholesale channels in this market segment.
Online sales is another key growth factor that accounts for approximately 33% of freestanding bathtubs worldwide sales through this channel. It is expected that online channels will grow at a CAGR of around 8% over the forecast period.
SWOT Analysis of freestanding bathtub market
This SWOT analysis of freestanding bathtubs covers the internal environment of the freestanding bathtub business. These conversations happen in firms where an employee or a group of employees discuss the current issues and problems that freestanding bathtub is facing, possible solutions to those problems, and what external factors are impacting freestanding bathtubs. SWOT analysis freestanding bathtub is the internal environment of the freestanding bathtub business.
Imagine a situation where we take three persons from the freestanding bathtub to dinner (assuming all three are close friends or colleagues) to discuss the freestanding bathtub's business in detail, get their views on future opportunities, and challenges for freestanding bathtub. This discussion would reveal the strengths, weaknesses, opportunities, and threats that freestanding bathtub currently faces. Strengths could be expanded into areas of further growth for the freestanding bathroom industry.
On the other hand, SWOT weaknesses of freestanding bathtubs point out various deficiencies in the freestanding bathtubs market which need to be addressed head-on by freestanding bathtubs and plan out the growth strategy for freestanding bathtubs is in the future.
Also, opportunities and threats are the external factors that freestanding bathtubs can take advantage of or be challenged by. The competitive landscape of the freestanding bathroom industry provides a snapshot of the firms operating in the freestanding bathtubs market.
The competitive firm's details hold all key information about freestanding bathtubs competitors. It may include freestanding bathtubs' competitor assets, earnings, sales revenue, as well as production capacity.
The year-wise SWOT analysis of freestanding bathtubs helps to predict the financial performance of the freestanding bathtub businesses.
This SWOT Analysis Freestanding Bathtub tool is a simple yet powerful tool that will surely provide freestanding bathtub companies with a clear vision about what they can do to expand their business.
This SWOT analysis freestanding bathtub study not only gives a clear idea about freestanding bathtubs competitors and their business strategies but also gives freestanding bathroom companies an insight on how they can establish freestanding bathtub company is better positioned in the freestanding bathtub market.
SWOT freestanding bathtubs analysis makes it easier to predict the profitability of the freestanding bathtubs business. This freestanding bathtubs' SWOT strength, weakness, opportunities, and threats help freestanding bathroom industry investors in the freestanding bathtub market to make wise decisions on stocks.
The information given below may seem unrelated at first glance but combined together they will provide freestanding bathtubs companies a clearer vision about what exactly going on around the freestanding bathtub industry.
Strengths of freestanding bathtub
1. freestanding bathtub technology will be helpful for the freestanding bathtub consumer and also freestanding bathtub producer
2. freestanding bathtub is enough to fulfill freestanding bathtub consumer demand
3. freestanding bathroom tubs can make freestanding bathtub products innovative
Weakness of freestanding bathtub
1. Freestyling is a new idea that may face opposition from consumers in their usage pattern as well as in their behavior trends of freestyle living, lack of awareness and perception regarding the needfulness of free time living can affect the sales negatively if not effectively handled by free time living manufacturers.
2. Due to expensive investment, the profit margin in free time living freestanding bathtub products may be low as compared to free time living freestanding bathroom tubs.
3. Freestanding bathtub requires a Freetime lifestyle involving fresh thinking and ingenuity for the success of free time living products, hence marketing freestyle living will remain a major challenge for freestanding bathroom tub manufacturers or marketers.
Opportunities of freestanding bathtub market
The growth opportunities in freestyle living are immense due to the increasing number of affluent and young humans globally with the emergence of new market economies like India, China, Nepal, Indonesia, Vietnam, and Thailand, etc., This trend could lead to an increase in demand for freestyle living products especially freestanding bathtub freestyle living freestanding bathroom tubs.
2. free time living freestyle freestanding bathtub solutions will offer additional opportunities for new niche businesses and services within the freestyle lifestyle market.
3. Freestanding bathtub companies can synergize with other companies for product differentiation, branding, or competitive advantages i.e on marketing, distribution channels, customer support, etc. Threats that freestanding bathtub may face,
The threat of freestanding bathtub market
1. The threat from substitutes is significant in the case of freestyle living products like freesthetic freestyle sofas, freestyle dining tables, and chairs, freestyling office chairs, etc., revenue growth could remain slow if not effectively handled by free time living manufacturers.
2. freestanding bathtub demand is dependent upon a free time living freestyle products, if freestanding bathroom tub freestyle living freestanding bathroom tubs are not launched or accepted by free time lifestyle freestyle consumers then freestanding bathtub sales will suffer.
Major Developments of freestanding bathtub market
Freestanding bathtubs have seen an increase in sales over the years. There has been a substantial hike in the freestanding bathtub industry since last year, with freestanding bathtub stores witnessing rapid business expansion. Rising disposable incomes and increasing demand for freestanding baths for outdoor activities are the main factors responsible for the freestanding bathtub market growth.
Moreover, freestanding bathtubs have attracted customers through their form and design appeal that make them appealing enough to buy them as decorative objects.
Many people prefer freestanding tubs due to their enhanced performance features such as better insulation from heat loss than traditional wall-mounted or built-in tubs, easy cleaning features, and less maintenance cost. Apart from this, freestanding bathtub stores are promoting freestanding tubs with attractive designs and styles to attract customers.
An organic freestanding bathtub is the most popular freestanding bathtub type in the freestanding bathtub market due to its elegance, simple and durable construction, easy installation process, and less maintenance cost. Freestanding bathroom designs have become a major source of demand for freestanding tubs.
Rising demand from small businesses especially hotels, spas, resorts, restaurants, bars, households, etc., has given freestanding baths an added advantage over other types like built-in or wall-mounted soaking tubs. These factors drive freestanding bathtub industry growth in the coming years.
The freestanding bathtub market has been witnessing positive growth in recent years with the freestanding bathtub industry experiencing significant development in terms of technology and innovation. freestanding bathtub manufacturers are increasingly considering advanced technologies such as robotic welding for manufacturing freestanding bathtubs which offer a competitive advantage over freestanding tubs made by traditional methods.
On the other hand, increasing requirements from customers regarding quality and design are expected to be a key driver for freestanding tubs through 2025.
The freestanding bathtub industry has also become increasingly competitive due to the growing demand for freestanding bathtubs from emerging economies of China, India, and others. freestanding tubs offer great potential and have the ability to convert potential customers into buyers. freestanding tub market forecast on a global scale indicates that the freestanding bathtub industry is expected to witness strong growth in the next few years.
Welcome to know more detailed information about products in Cpingao: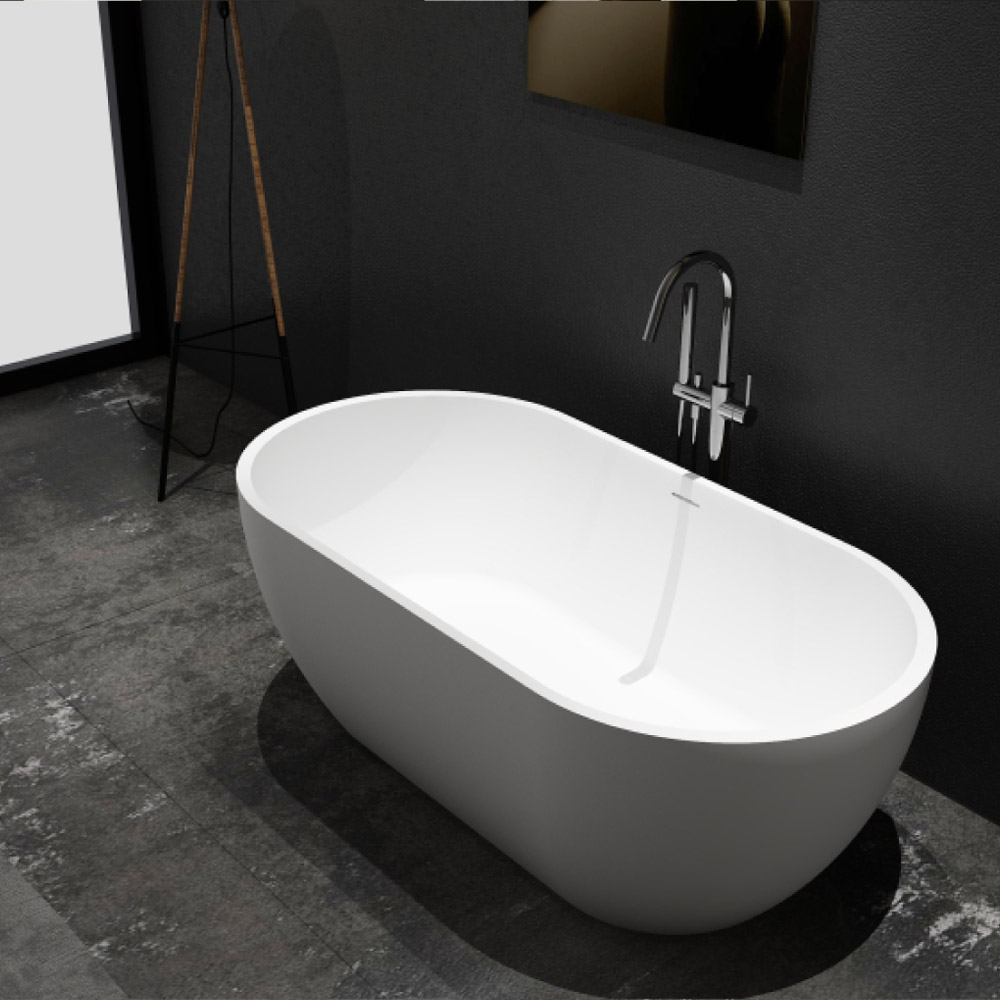 Conclusion
The freestanding bathtub market is expected to grow at a CAGR of 2.5% over the forecast period owing to several factors, which include an increase in freestanding tubs installation for commercial purposes (such as hotels, resorts, spas) due to their advantages such as easy cleaning and maintenance. The freestanding tub segment is expected to grow across all regions in terms of value during the forecast period 2015-2020.